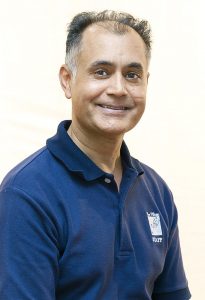 Welcome to The Village Bangkok. We look forward to sharing an exceptional working relationship with you that will be supportive and successful for all your child's educational needs.
Like our sister school in Pattaya, The Village Bangkok is a very special place, driven by the strong belief that children with special needs should be given the best possible support, from the highest standards of teaching, to the most conducive environment in which to learn.
This belief stems largely from my own experience of school, which was far from positive. I struggled all the way through school, my learning difference (dyslexia), was not recognised and, instead of getting the specialist help that would have made all the difference to me, I was written off by many of the teachers as a 'no-hoper' and put into the lowest streamed group. The focus was on what I couldn't do, rather than what I was good at.
However, in my final year, one teacher at my school showed an interest in trying to understand my learning diffrence. She focused on my strengths and put together a more multisensory approach to her teaching. With her encouragement and support, I was able to understand my learning style. She encouraged me to continue my education and I eventually went on to gain an Honours Degree in Education.
After this experience, it had always been my vision to set up a school that would offer all children who learn diffrently all the opportunities that I was denied early on as a child. Since establishing The Village Bangkok, (now in its 15th year), I also took on the ownership and direct management of Mountain Smile School in Pattaya 2012.