Speech and Language Therapy – Support in Mainstream Schools
The Village International Education Centre also offers a Speech and Language Therapy outreach service to mainstream international schools in Bangkok and Pattaya.
Our four Speech and Language therapists work directly in school with children who require specialist support and their speech and language needs may relate to some or all of the following: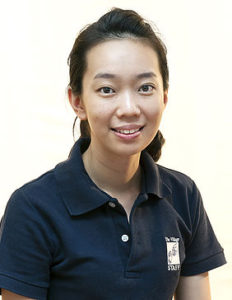 Ann Gee 
By working with children in their school environment we can also work closely with teachers and other staff at the child's school. This helps to ensure carryover of speech and language targets into the child's overall education programme and develop the speech and language skills they need within the classroom and in other day to day situations.
Understanding – understand spoken language including following instructions, understanding stories and the meaning of words
Expression – being able to use varied and appropriate vocabulary, put words together to make different sentences and learn and apply grammatical rules
Speech – ability to articulate different speech sounds, combine them in the correct order and produce clear and intelligible speech
Pragmatics – the appropriate use of language, both verbal and non-verbal in a range of different contexts with a range of different people
Fluency – being able to communicate without stammering or stuttering.
Voice – the ability to maintain a good volume and pitch quality without prolonged hoarseness or voice loss.
The role of the Speech and Language Therapist working in mainstream schools may include:
Formal assessment of a child's speech, language and communication ability. This provides detailed information on how the child's communication difficulties are affecting access to the curriculum and what key areas need to be targeted
Delivering 1:1 or group therapy sessions within school
Providing active support to school staff and working collaboratively with parents and teachers through jointly agreed targets
The provision of training for school staff in regards to identifying speech and language difficulties and ways these can be supported in the classroom.
We are currently providing school support to NIST International School, Ruamrudee International School and Shrewsbury International School. We also work with individual families in our school based clinic for after school appointments. 
If you require support from our outreach program or have any questions please contact us by clicking here.