Learn
Let your child step outside their cocoon
Soak in
Let your child soak in real world problems
Experience
Let your child experience independence
WORRIED THAT YOUR CHILD LIVES INSIDE HER OWN BUBBLE?
Is your child conscious and uncomfortable around others?
Does she have difficulties with language? Or understanding what someone is saying?
Can she read body language, facial expressions and tone of voice?

Is your child becoming socially inactive because she is unable to cope?

Help your child step out of his comfort zone. Allow them embrace the outside world.
ENGAGE IN INTERACTIVE  LEARNING WITH COMMUNITY VISITS
Let your special child learn and grow, even outside classroom and your home.
Experience the Real World
Your child visits the local store, experiences freedom in the park, gets curious at the cafe. Powers real-world learning.
Create Memories
Your child connects things that he, or she learned at school with what they see in the real world. Creates lasting memories.
Improve Self-Confidence
Greater interaction with peers and teachers is a default with community links. Grows self-confidence.
JOIN Hundreds OF PARENTS
WHO TRUST THE VILLAGE with THEIR CHILD'S SPECIAL EDUCATIONAL NEEDS
Benefit from 20 years of experience supporting children with special needs and their families.
Get actionable advice from specialist teaching staff and therapists.
Be an active partner in helping your child succeed in life. At the Village we encourage home-school connection which leads to better academic success.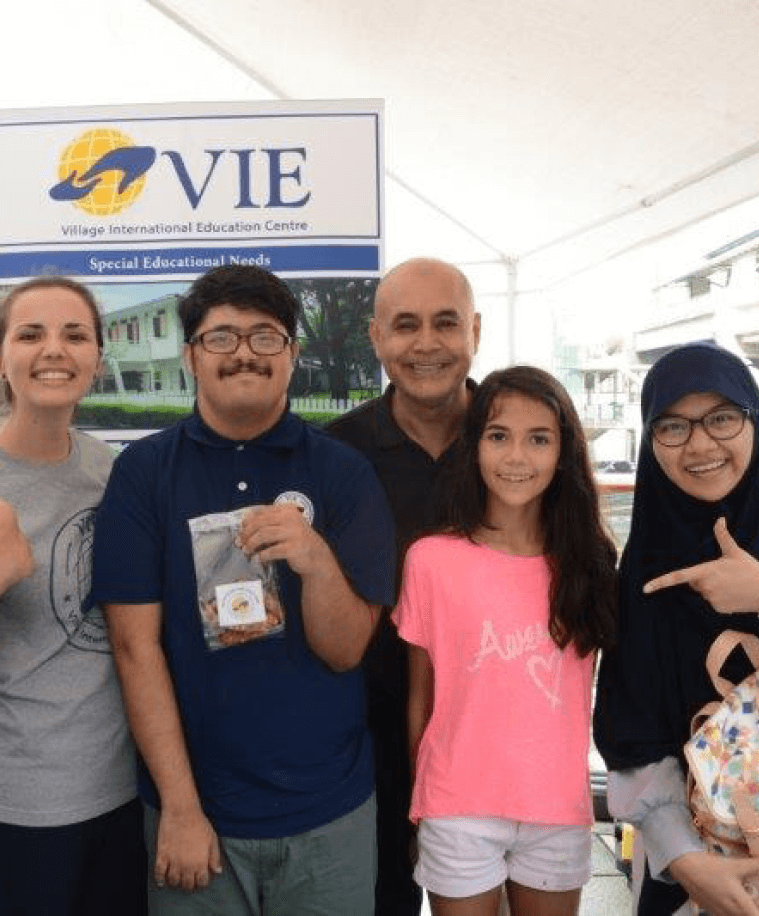 Choose from mainstream curriculum or individualized programme.
Take advantage of special education certified teachers for your child.
Choose from a wide range of activities which make learning fun for your child.
Partner to help us draft Individual Education Plan(IEP) and Team Around the Child(TAC). These set the guidelines for your child's social, emotional, intellectual and physical development.
Don't leave empty-handed. Download this free eBook.
5 Things A Special Child Needs From His Parents And Teachers
Understand the things that a special child wants you to know and remember.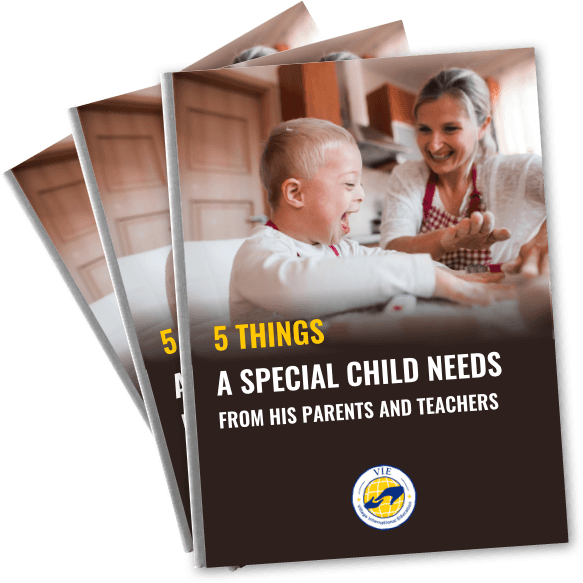 HOW THE VILLAGE WORKS WITH YOUR CHILD
HAVE FUN
Make teaching and learning creative, relevant and enjoyable.
LEARN
Ensure that each child learns and develops to its full potential.
SUCCEED
Teach the children in an age appropriate context suitable to their abilities.