His Excellency Mr Brian Davidson, UK Ambassador to Thailand paid a visit to The Village International Education Centre, Bangkok on 25th November 2019. He spent over two hours learning about the unique education centre that is exclusively for children with special needs, seeing the facilities, meeting the special children and conversing with the specialist teachers & therapists.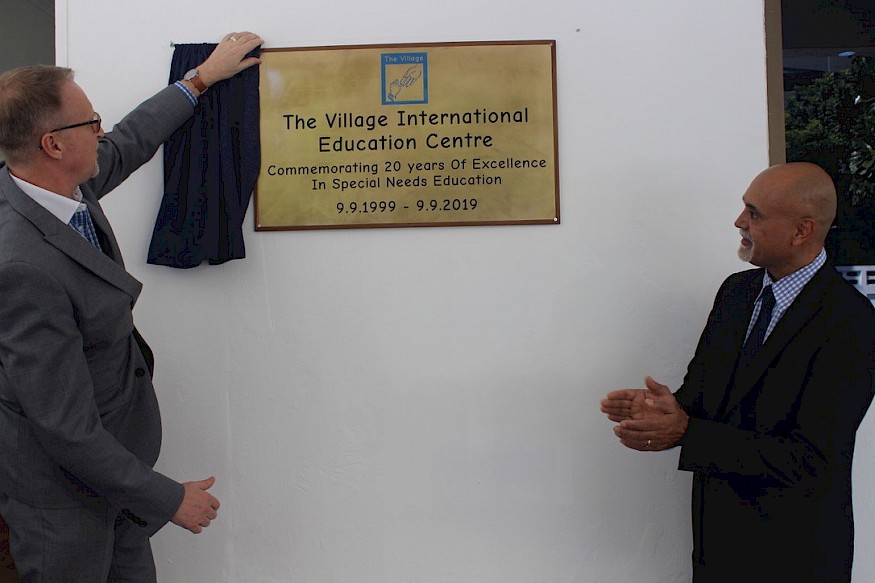 Mr Davidson was very impressed with work The Village is doing to nurture and support children across all groups who have special needs. He was especially impressed by the unique learning environment created by The Village for every child. To quote Mr Harshi Sehmar, Principal, The Village "We want every child to be at the center of a 360 specialist team who combine their skills and expertise to provide the best possible support so they can develop to their full potential".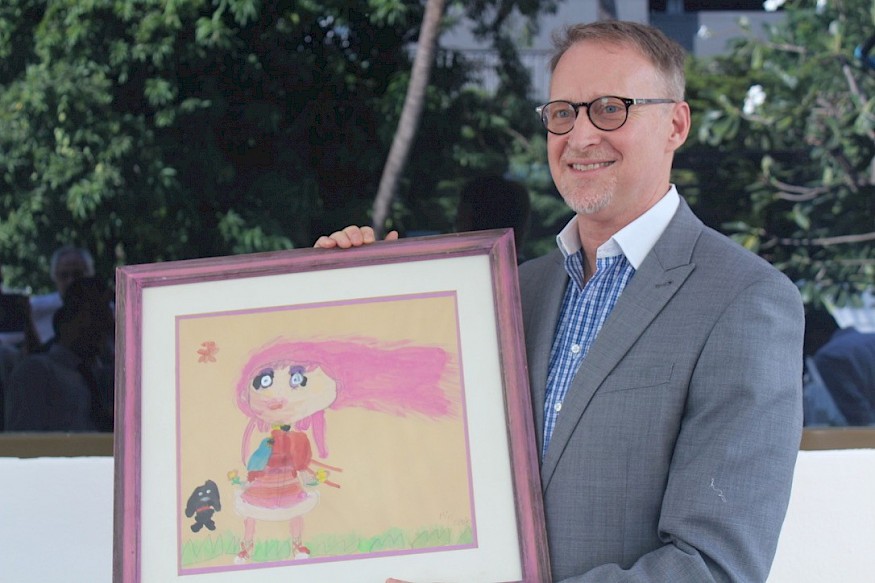 He was very happy to learn that The Village in a 10 year collaboration with the University of Northampton, UK has been providing training and Master's degree programme in Special Needs in Thailand. Recently, The Village & University of Northampton have formalized a joint collaboration with Chulalongkorn University to provide Special Needs research and training to local Thai schools.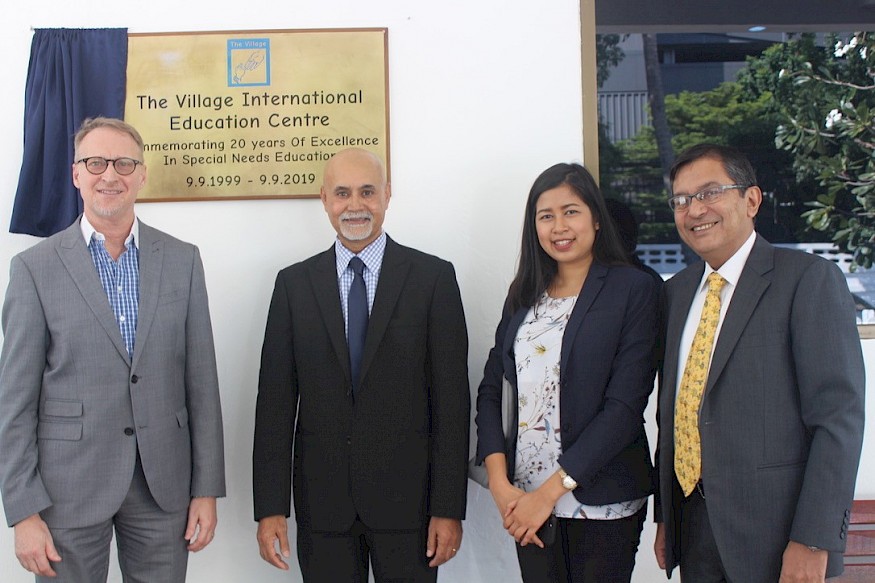 At the end of the visit, Mr Davidson came away very impressed with the commitment, expertise and facilities in The Village to help children who are special in their own way. He was also very touched to receive a painting done by a child in The Village and we hope it finds a special place in the Embassy!